November 19, 2022 . 9 min read . Maha Krishnan
The Benefits of Using Field Service Management Software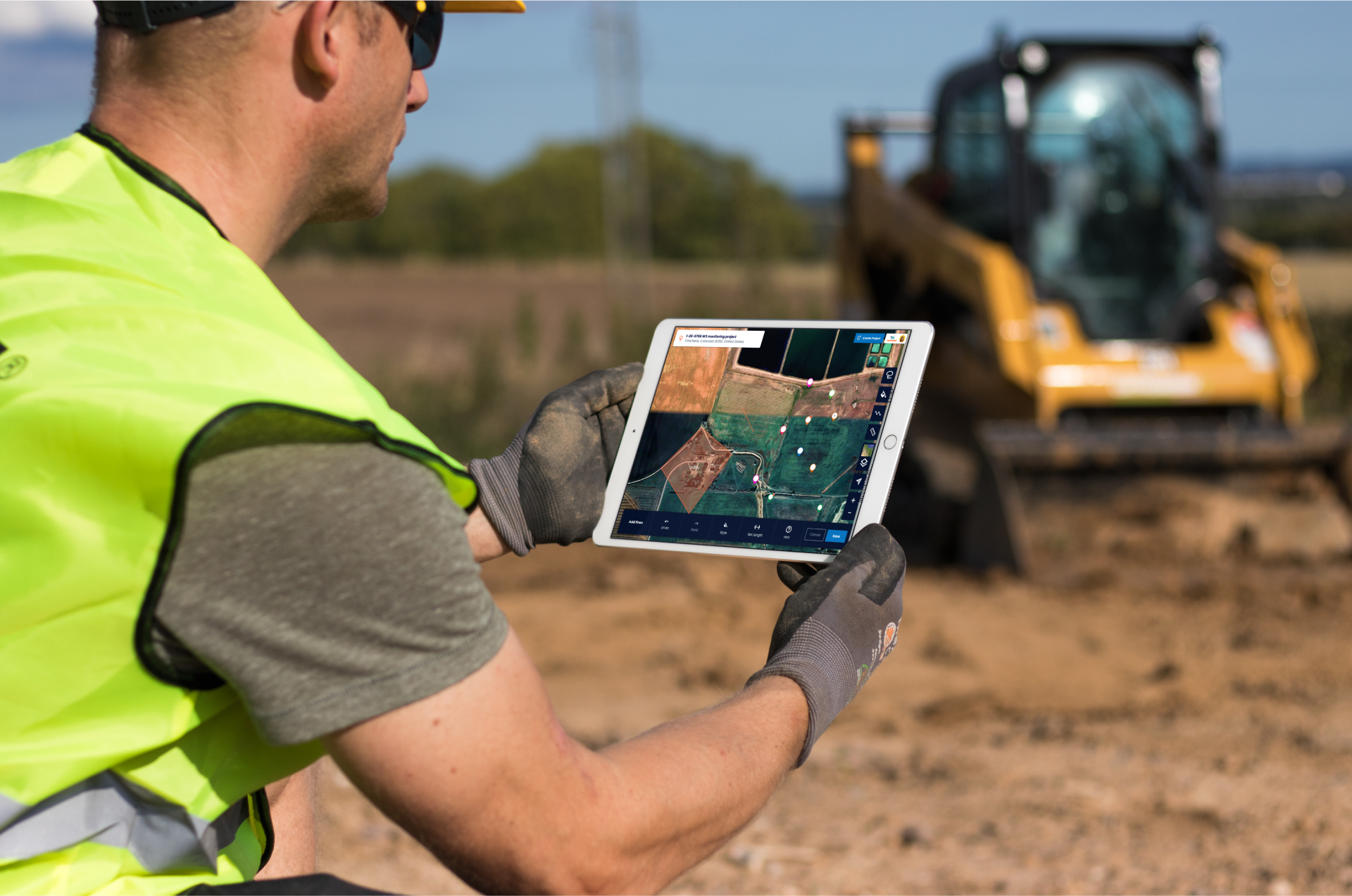 How Field Service Management (FSM) Software Can Benefit Your Company
Plenty of software solutions promise benefits and fast results, but not all dashboards are easy to integrate and intuitive to use. If you're reading this, you're likely curious about the ways a field service management (FSM) system could help improve your current business processes. You're likely also interested in innovative solutions that deliver a real return on investment (ROI). In this blog, we will cover some of the common problems associated with field service processes and the FSM solutions that companies are using to increase their operational efficiency. Benefits will include not only process-driven improvements but also benefits that increase revenue and project capacity.
For small businesses and large enterprises alike, the availability of mobile apps means paper-based field services will soon be a thing of the past. In its place, the internet of things brings new solutions that streamline processes by reducing errors, increasing real-time communication, and allowing for fast and easy data collection. These tools increase efficiency and allow you to effortlessly manage operations by reducing redundancies, improving workflows, and ensuring you have the data you need to make informed decisions. You'll enjoy a happier workforce that spends less time on the administrative tasks associated with doing the work, and more time on high-value inputs like customer acquisition and customer service.
Platforms that are easy to use and available on tablets, desktops, and smartphones and are agnostic to apple or android, like Matidor, are the future of field service software solutions. Read on to learn how optimizing your operations can provide benefits in all areas of your business, ultimately streamlining your processes and increasing employee satisfaction.
Automate Your Operations and Increase Efficiency
Operational efficiency is a constant cycle of improving and refining existing systems based on key performance indicators (KPIs). The regular review and refinement of processes help you to stay ahead of competitors and grow your business. We often look to these key indicators to see where improvement can be made: the consistent accessibility of important information for employees, the speed and clarity of communication with employees and customers, and the presence of satisfied and longstanding employees. Field management software like Matidor leverages technology to automate time-consuming tasks. Automations including smart commenting and automatic alerts, recurring tasks, and software integrations that populate data from other platforms enable speedy communication throughout your organization. Get easy access to critical information on any device without taking a lot of time out of your work waiting for a coworker to send you the information.
Easily Communicate with Your Team and Stakeholders
Poor communication can negatively impact your operational efficiency and customer experience. Matidor makes collaboration easy and you can invite everyone and anyone including owners, consultants, and contractors to view projects and data. Additionally, you can control exactly what information each person can view within the platform by controlling access permissions. Having important information right on a mobile device means less time coordinating and explaining, and more time getting the right job done. For managers, projects can be easily grouped by stage or type and data populates in real time. This means consultants and project managers can make immediate decisions, based on this information, for the best results. Finding information and coordinating action can be done from anywhere .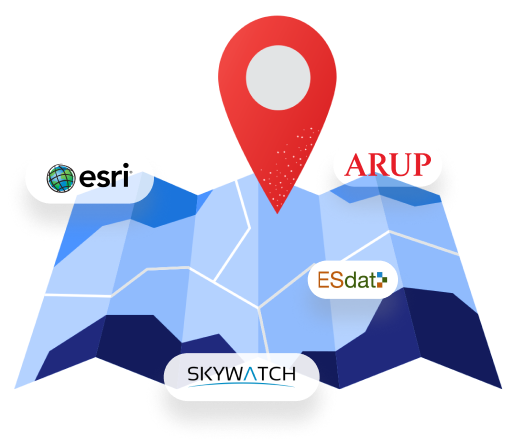 Quick Integrations
It's time to abandon manual processes and administrative tasks like duplicating entries in various spreadsheets or transcribing from paper reports of important information. Thanks to the internet of things, integrations can allow your various systems to share data seamlessly between them. Integrations between your project management software and leading lab data management tools mean that collecting important information from the field is easy and automatically updates reports with no need to return to the field to import information. When a field technician enters data in the field, this one-time data collection represents a task that doesn't need to be repeated. These variables then exist securely in the cloud for easy reporting and analytics. Maximize your labor by having field data collected correctly the first time. No need to revisit the field. Have automatic systems in place? Aggregate information from multiple sources into a single source of truth for easy analytics.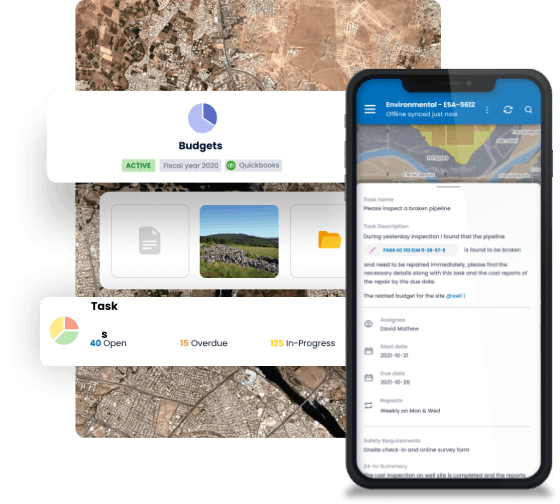 Effortlessly Manage Your Portfolio
How many different software are you currently using that houses records, reports, and important customer information? Having multiple passwords, multiple locations for important data, and paying for multiple software subscriptions for technology that only offers a few specific tools adds to the administrative redundancies in your personal and organizational workflow. Eliminate the clutter by consolidating your needs into one platform. Matidor offers a one-stop solution for field project management that is map based and accounts for the dynamic nature of field-based work and the need for an intuitive user experience. Manage a project easily by accessing one platform to view budgets, forms, and reports, all while connecting data to its GPS location in the field.
Minimize Expenses and Monitor Budget Performance
A major way to reduce expenses is to reduce billable hours or optimize the hours you are paying for. Implementing tools that decrease unnecessary administrative tasks and limit errors or time spent chasing invoices ensures your money is well spent on impactful tasks. Accounting software is a common integration for field management software and can easily be connected with your existing accounting department. You can view budgets at a high level with larger costs and fund allocations, or view single codes and line items. A major benefit of having this insight into budgets is that it offers real-time visibility of where finances are at without waiting for the accounting department to update you. Real-time insight means immediate access to important information to make more informed decisions for your business and team.
Reduce Your Liability
There are a few ways that software systems enhance your ability to quickly report results, gain insight, and mitigate risk and liability. With Matidor, you can add or edit recurring tasks, easily collect inspection forms, and access select past data through quick exportable reports. The improved ability to store and manage consistent reports and documentation means you'll have more time to focus on changing regulations and worker safety, and not chasing down paper trails and coworkers. Field technicians can easily enter and input inspection forms in field management software with customizable forms and data capture to reduce human error. Better reporting improves your ability to manage potential liabilities by staying up to date on your inspections. Gain control of your data so you are ready for the unexpected.
Visualize Data
You need the whole picture in order to make informed decisions, so why settle for systems that silo work in departments and don't give you a holistic view of your projects. With map-based field management software, you can visualize your projects as they exist in relation to each other and layer maps from geographic information system (GIS) software like ESRI's ArcGIS. You'll be able to connect specific data, forms, or photos to points on a map for an accurate way to organize your data in its geospatial context. A better understanding and visualization of your project portfolio means clients, customers, and stakeholders receive more timely updates with clearer information.
Easy Reporting
Paper processes are prone to human error and can be easily lost in transit or in the field. Field management software on your field technicians' mobile devices let them easily report on anything from the palm of their hand. Customizable templates and forms allow you to outline the exact data you need from the field and never miss a critical report. Better reporting means more reliable data and a better picture of your overall project progress. Mobile field management tools make it easy to aggregate information and share it with quick reporting and exports. Saving time in the field means we have more time for analytics and strategy, and more high-value inputs. Matidor allows you to quickly and easily export your data and maps to better visualize and share information outside of the platform.
Ensure Worker Safety
An essential component of worker safety in the field service industry is that all field technicians have access to the information, resources, and tools to do their job properly. Physical documents including certifications and paperwork can be lost and multiple instruments can make data collection or fieldwork cumbersome and potentially dangerous. With field management software, important results and reports are available at your fingertips along with facilities and repair resources. Field workers will have a better view of their surroundings with real-time insight into critical site information. With Matidor's offline technology and cloud-based secure storage, your team will have the resources they need to complete the work safely and with efficiency.
Stay Up-to-Date and Compliant
Hundreds of new rules and regulations are released every year by agencies, regulatory bodies, and government organizations. In this ever-changing dynamic landscape, it's hard work to stay on top of exactly what the rules are for compliance. A lack of understanding or simple mistakes can mean hefty fines that can be a significant financial burden. Changing regulations may be out of your control and focusing on what you can control, like timely and accurate reporting, can give you a solid platform to approach any changing regulatory landscape. A major benefit of software solutions is that they can adapt to your needs and provide a solid organizational structure to keep your team and business on the same path. With Matidor, easily set recurring tasks to automate your important reports or inspections. Upload or link important external documents to ensure your team can access government resources and current regulations. Need to submit reports? Matidor stores your work securely in the cloud so you have access to important compliance documentation. Collaborate with third-party consultants and stakeholders seamlessly in one platform.
Scale and Grow Your Organization
As you grow your business, it is important to stay agile and responsive to the changing business landscape around you. Now more than ever many industries deal with reduced labor availability, which can mean teams need to do more with less staff and systems. Rising rates of attrition mean employees need to be supported in their tasks to feel happy and safe in the workplace. By optimizing the way you use your billable hours and employee time with FSM software, you're creating more hours in the day and possibly reducing the need to bring on more employees. Contractors, consultants, and project managers as well as field technicians can collaborate in new ways on one platform. Innovative platforms are creating new organizational systems that will maximize your existing labor force.