January 20, 2022 . 4 min read . Leila Naghavi
Today, we are thrilled to introduce you to our brand-new version Matidor Noa.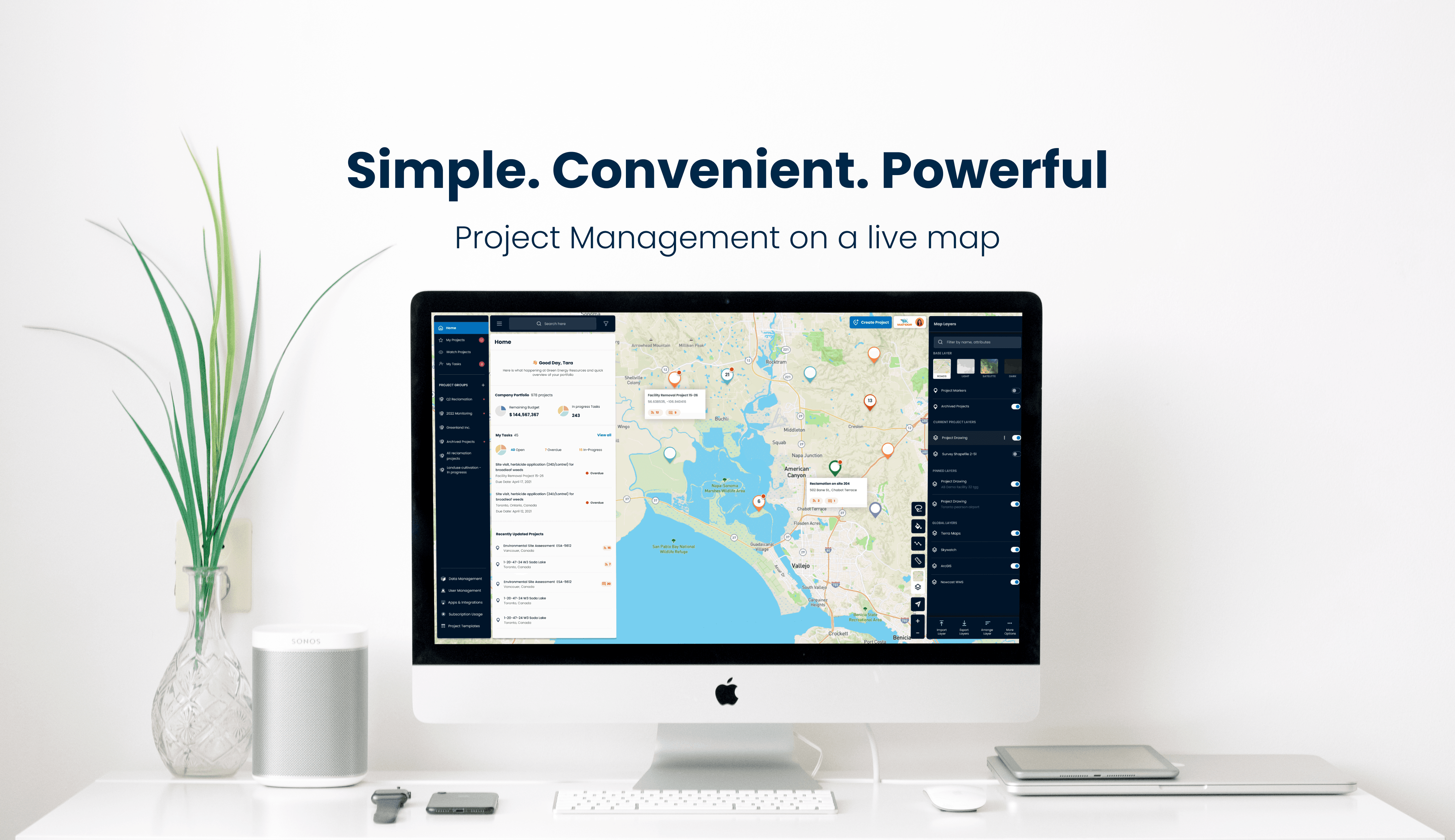 Why we do what we do; Matidor is our unique response to the chronic pain of managing location-based projects across the environmental and energy sectors. The characteristics of such projects bring an enormous amount of scattered data to the plate of all stakeholders, waiting to be managed by them. Financial documents, complicated maps, reports and photos are just a few instances in this lineup that each imposes one or more additional tools for storing and managing the data. Eventually, those tools elevate the complexity of collaboration between the different parties.
The situation is as exactly as it sounds—A pure chaos with a large financial and non-financial burden.
Have an ongoing snapshot of your projects in the palm of your hand
You have probably heard about the popular trend of one-pot-meals. They are comfortable and easy to prepare. They cancel out all the unnecessary steps of food preparation and remove the wastes. They incorporate all the ingredients in one pot, and everyone can easily make them in their kitchens to save costs and time. Matidor does the same job with your data.
Matidor's revolutionary platform centralizes any type of data —financials, maps, files, reports— related to your project(s) and refines them in such a way that any users, regardless of their technical literacy, can clearly understand. Geospatial data, in particular, are the pillars of location-based projects, and they are used in a greater frequency during a project lifecycle. Therefore, smart utilization of geospatial data can positively impacts the level of success in the project execution. Indeed, by visualizing the data in real-time, smart utilization brings mutual understanding to the table, and enables decision-makers to choose the best alternative quicker.
True collaboration is now a reality; Matidor offers free access to the projects to an unlimited number of users. While all team members can have an ongoing snapshot of the projects via Matidor powerful dashboard, they can zoom in and see as much detail as they need, depending on their roles.
The dashboard provides a comprehensive image of the projects at hand. Each point represents a project, and by clicking on them, users can see the detailed information.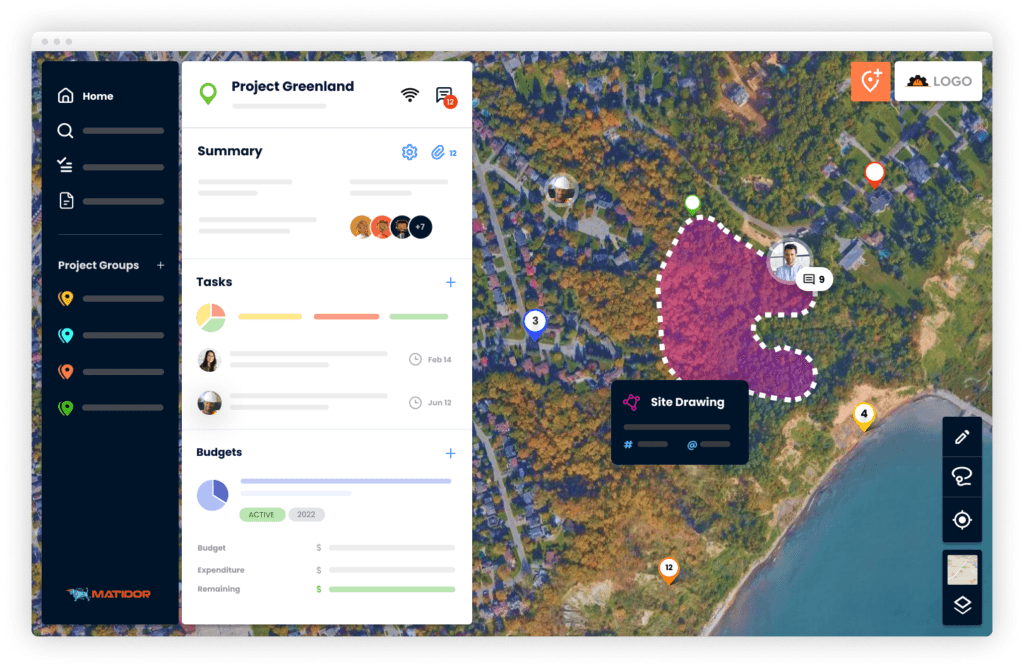 Matidor Noa: Toward the ultimate simplicity
Matidor Noa is the latest success from the Matidor team, released in early 2022. Noa is our incomparable solution that has been developed by using proprietary "hybrid-microservice" architecture. It enables the best of tabular data (such as financials and forms) and geospatial data (such as maps and coordinates), in the most performing and scalable form. In short, it's now faster, more integrative and secure compared to its predecessors.
Noa amplifies the simplicity of collaboration with its innovative features even more. Smart commenting, for instance, enables everyone to communicate with their counterparts, staff instantly, with contextual details that can be linked precisely to Who, Where, and What.
Noa has improved the overall user experience in many areas such as mobile compatibility, offline synchronization and field-data capturing. It will place an instant insight into your project in the palm of your hand and empower you to block undesirable costs.
We have kept the "no training required " as the core attribute of our product, and that would be our bottom line in the further developments and upcoming releases.
But it doesn't end here
Matidor is evolving rapidly to keep the users' satisfaction at its peak, and our agile team continuously updates the product with handy features. The major portion of the new features reflects our users' feedback as we listen to them carefully and take them seriously. The bi-weekly releases confirm Matidor's commitment to the current and prospective users.
Come speak to us and take a test drive for your organization. Our team will take care of transferring your data to Matidor platform. The entire onboarding process will take only two weeks, and then you will be all set up to manage your projects in a different way.